Podcast: Play in new window | Download (Duration: 1:37:39 — 89.4MB) | Embed
Subscribe: Apple Podcasts | Google Podcasts | Email | RSS | More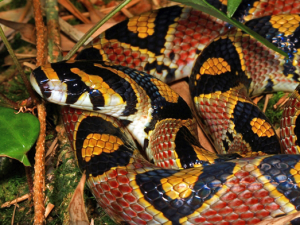 Hello everyone and welcome to Episode Sixty Six!  It's good to be back in the studio, and I hope all of you remain safe and healthy out there.  It's mid-summer here at SMP world headquarters and I'm back after a week off to get some work done around the house.
As always, I want to thank all of the patrons of the show – we would not be kicking off a third season without you and I appreciate your support.  To others in the listening audience, if you like the show, please consider supporting it via the So Much Pingle Patreon page. You can support the show for as little as three buck a month – less than a fancy cup of coffee!  You can also support the show via one-time contributions via PayPal or Venmo (please contact me via email to somuchpingle@gmail.com).
This week it's my great pleasure to talk with Dr. Kevin Messenger.  Kevin is a professor at Nanjing Forestry University in China.  I've known Kevin for a number of years and we've spent some time in the field, and he and his dad came down to Peru on one of our tours a few years ago.  Anyone involved with field herping for a while is familiar with Kevin's China posts on the old Field Herp Forum.  Of course, we talk about those posts, but Kevin has more awesome cards up his sleeve, including his discovery of multiple new herp species in China, and his book on the rat snakes of China.  I hope you enjoy our conversation as much as I did, and here are some important links to Kevin's work (and play):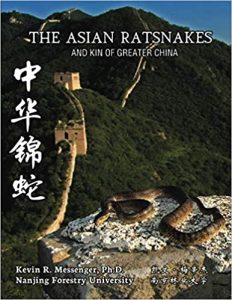 Kevin's post on Field Herp Forum – "A New Species of Kurixalus Treefrog!"
A link to the paper in which Kevin and his colleagues describe the new Kurixalus treefrog
Another paper we discussed where Kevin and colleagues describe a new species of Megophrys
Kevin's list of publications on ResearchGate
Let's not forget about Kevin's new book, "The Asian Ratsnakes and Kin of Greater China".  You can find the softbound copy on Amazon.com, or go to Lulu.com if you prefer a hardbound edition.  I'm a big fan of this book and I hope you enjoy it as much as i do.
One more thing – you can search Kevin's name on YouTube and find his channel, which includes the "Baby Monkeys Playing in China" video (currently with 55m views).
Thanks for coming on the show, Kevin!  It was good to talk with you again.  And thanks for listening everyone! And as always, please keep the comments and suggestions coming, and please take time to rate the show on your podcast platform! The show email is somuchpingle@gmail.com, and there's also a So Much Pingle group on Facebook, for discussion, comments, feedback, suggestions, herp confessions, frog call recording, tips for herping better, etc.
Cheers! Mike