Podcast: Play in new window | Download (Duration: 1:29:00 — 81.5MB) | Embed
Subscribe: Apple Podcasts | Google Podcasts | Email | RSS | More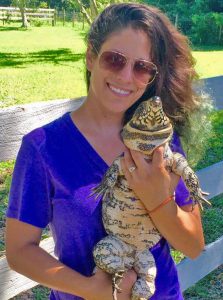 Hello everyone and welcome to Episode Eighty Eight!  And while we're at it, I hope you all remain safe and healthy out there.
And as always, I am grateful to all the show's patrons who help to keep the show moving forward. And if you're out there listening and you would like to kick in a few bucks, it's easy to do, you simply go to the So Much Pingle Patreon page. You can support the show for as little as three bucks a month – less than a fancy cup of coffee! You can also support the show via one-time contributions via PayPal or Venmo (please contact me via email to somuchpingle@gmail.com).
Our guest for this episode is Rachel Pikstein, and we discuss the issue of invasive tegu lizards in Florida and elsewhere, and we also talk about her research in this area, and much much more. I had attended the International Herpetological Symposium this past summer, where Rachel gave a presentation on the subject and I knew I wanted to get her on the show.
Thanks for listening everyone! And as always, please keep the comments and suggestions coming, and please take time to rate the show on your podcast platform! The show email is somuchpingle@gmail.com, and there's also a So Much Pingle group on Facebook, for discussion, comments, feedback, suggestions, herp confessions, tips for herping better, etc.
-Mike