Podcast: Play in new window | Download (Duration: 1:41:41 — 93.1MB) | Embed
Subscribe: Apple Podcasts | Google Podcasts | Email | RSS | More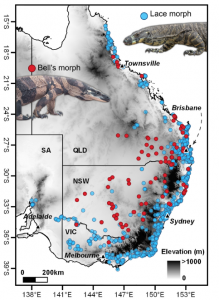 Hello everyone and welcome to Episode Seventy Seven!  And I hope you all remain safe and healthy out there, and I want to wish all of you a happy, healthy, and prosperous new year.
It's the first week of February and it's good to be back home and to be turning out another episode, after being away for nearly a month in Peru.  It was an interesting trip, to say the least, with a lot of travel issues going both down and back.  I'll spare you the details, but I am beginning to suspect that the golden age of air travel is behind us.  All travel issues aside it was a great trip to Peru, and across 25 days and two back-to-back tour groups we managed to find a total of six bushmasters.  Pretty incredible and I'm still processing all of that.  Needless to say, I recorded segments with some of the folks who encountered their first bushmaster, and I will put that out sometime in the next few months.
So Much Pingle Patrons!  I want to give a shout-out to Craig Howard, the show's newest patron.  Craig was on our first Peru tour last month and he took some awesome photos, I especially liked some of his frog shots.  It was good to meet you Craig, and thanks so much for your support. And if you're out there listening and you would like to kick in a few bucks, it's easy to do, you simply go to the So Much Pingle Patreon page. You can support the show for as little as three bucks a month – less than a fancy cup of coffee! You can also support the show via one-time contributions via PayPal or Venmo (please contact me via email to somuchpingle@gmail.com).
Well, here we are again with another edition of Herp Science Sunday with Dr. Alex Krohn.  That's right, two in a row, even if they are a month apart, and, this one again features a guest from Australia.  As I said before, this is more by accident than design, but Alex and I are happy about it and we hope you are as well.  Our guest this week is Jules Farquhar, a doctoral candidate in the School of Biological Sciences at Monash University in Victoria, Australia.  Jules is a co-author on a paper published in the Journal of Biogeography last year entitled "Using Crowd-sourced Photographic Records to Explore Geographical Variation in Colour Polymorphism" Alex and I talked with Jules just before Christmas, about this paper, which concerns Lace Monitors, and we cover some other cool Australian herp stuff as well.
Thanks for listening everyone! And as always, please keep the comments and suggestions coming, and please take time to rate the show on your podcast platform! The show email is somuchpingle@gmail.com, and there's also a So Much Pingle group on Facebook, for discussion, comments, feedback, suggestions, herp confessions, baby monitors to watch baby monitors, tips for herping better, etc.
-Mike