Podcast: Play in new window | Download (Duration: 1:28:53 — 81.4MB) | Embed
Subscribe: Apple Podcasts | Google Podcasts | Email | RSS | More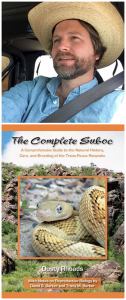 Hello everyone, and welcome to Episode Thirty Two!  Holy cow it's cold here (thank you polar vortex!) and I'm just gonna stay inside today.  I've got my coffee, I'm thinking of warm places and I'm whispering encouraging words to the furnace, so it's all good.
Before we get into this week's episode, I hope you enjoyed Episode 31, the Jargon Episode, and if you liked the panel discussion format, I would love to hear from you about it.  If you have suggestions for another discussion-type show, send them to me and thanks!
PATREONERS!  Here's a shout-out to new Patreon contributors to the show since the last episode:  David Burkart, and Adam Cooner!. Thank you Dave and  Adam, and thanks so much to all of my Patreoners for supporting the show! I really appreciate it. To others in the listening audience, if you like the show, please consider supporting it via the So Much Pingle Patreon page. And thanks in advance!
Our guest this week is Dusty Rhoads, a Texan living in Texas, who recently completed his Master's degree at TCU.  This episode focuses on two of Dusty's ongoing interests – the Trans-Pecos Ratsnake (Bogertophis subocularis), and the Texas Horned Lizard (Phrynosoma cornutum).  So many people (including me) were introduced to the "H-Snake" by reading "The Search for Subocularis", a chapter in the late Carl Kauffeld's book Snakes: The Keeper and the Kept.  Our guest Dusty literally wrote the book on Subocs (see photo) and has a book on Texas Horned Lizards coming soon.  I enjoyed our talk and learned quite a bit more about these iconic reptiles, and by the way, Dusty still has copies of his book available (send a note to 'subocs@gmail.com').
Thanks for coming on the show, Dusty!  And folks, if you haven't done so yet, please take the time to rate this podcast on whatever platform you use – that goes a long way to support the show and spread the good word.
And as always, please keep the comments and suggestions coming!  The show email is somuchpingle@gmail.com, and there's also a So Much Pingle group on Facebook, for discussion, comments, feedback, suggestions, herp confessions, tips for herping better, etc.
Cheers!  Mike