Podcast: Play in new window | Download (Duration: 1:10:52 — 64.9MB) | Embed
Subscribe: Apple Podcasts | Google Podcasts | Email | RSS | More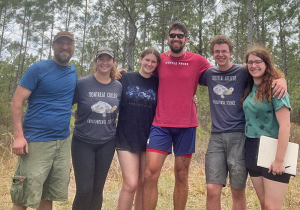 Hello everyone and welcome to Episode Eighty!  A nice round number and I hope you all remain safe and healthy out there.
First up, I want to give a shoutout to Claire Pedersen, who only found out about the show recently but has been working her way through the episodes in chronological order.  She's more than halfway through so I expect it won't be long before she hears this.  I also want to give a shoutout to Charlotte Pedersen as well.  She's Claire's younger sister and both of them are just nuts about herps and other kinds of wildlife.
So Much Pingle Patrons! I want to give a shoutout to Ian Kanda.  Ian is one of the show's patrons and he recently made -another- one-time donation to help the show.  Thank you so much, Ian!  And as always, I want to thank everyone who keeps the show rolling along. And if you're out there listening and you would like to kick in a few bucks, it's easy to do, you simply go to the So Much Pingle Patreon page. You can support the show for as little as three bucks a month – less than a fancy cup of coffee! You can also support the show via one-time contributions via PayPal or Venmo (please contact me via email to somuchpingle@gmail.com).
It's no big secret that I love hanging out in the field with biologists and ecologists and pretty much any kind of ologist, and I have been fortunate enough to assist with a number of survey projects over the years.  Last April I drove to North Carolina to help Josh Holbrook and his students with some wetland surveys, which consisted of wading into freshwater ponds to set traps and then return to survey their contents.  I had a great time, as you might expect, and then we recorded this episode after dinner, around a campfire.  Stories around a campfire, it doesn't get any better than that.  And some of Josh's students were just getting their feet wet, so to speak, and I enjoyed hearing their perspectives on their first forays into field work.
Thanks to Josh, John, MJ, Sam, Brenna, and Whitney!  And thanks for listening everyone! And as always, please keep the comments and suggestions coming, and please take time to rate the show on your podcast platform! The show email is somuchpingle@gmail.com, and there's also a So Much Pingle group on Facebook, for discussion, comments, feedback, suggestions, herp confessions, tips for herping better, etc.
-Mike