Podcast: Play in new window | Download (Duration: 59:01 — 54.0MB) | Embed
Subscribe: Apple Podcasts | Google Podcasts | Email | RSS | More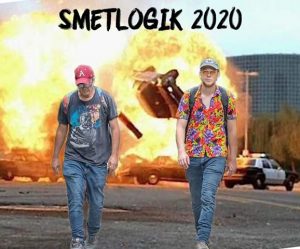 Hello again everyone!  Welcome to Episode Ten!  I like that double-digit number.  For this episode, we're talking with Rob Kreutzer, AKA SmetLogik, a YouTube content creator par excellence when it comes to documenting herps and herp adventures.  Rob, Jennifer and Nick Kreutzer recently relocated from the Denver area to Tucson, Arizona, and I caught up with Rob a few weeks ago in their new home. I really like Rob's approach to the herp vid medium – he's got a great sense of style and flair, as does son Nick (also, see photo at left).  I've also had the good fortune to spend some time in the field with this father-son combo and I enjoy their company.
Here's a link to the SmetLogik YouTube channel.
And here's an Amazon link for some SmetLogik merch!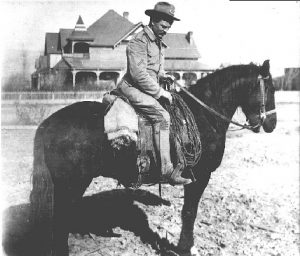 Also, I'm throwing in this photo of Rob's grandfather, who was the very first U.S. Forest Ranger.  Those Kreutzers come from hardy stock!  And you can read more about William Kreutzer on this Facebook page that Rob put together.  Very cool!
Thanks for talking with me, Rob!  I thoroughly enjoyed it and I look forward to the next time we can hang out in person..  And as always, thanks for listening everyone!
The show email is somuchpingle@gmail.com, and there's also a So Much Pingle group on Facebook, for discussion, comments, feedback, suggestions, forest ranger sightings, VHS versus BetaMax, herp confessions, tips for herping better, etc.
Stay tuned for more episodes! And don't forget to herp better!
-Mike