Podcast: Play in new window | Download (Duration: 1:03:26 — 58.1MB) | Embed
Subscribe: Apple Podcasts | Google Podcasts | Email | RSS | More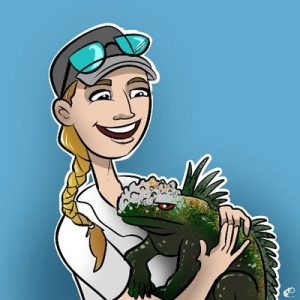 Welcome to Episode Twelve!   In this installment, I talk with Dr. Emily Taylor, professor of biological sciences at Cal Poly (California Polytechnic State University), and we cover a number of topics, including rattlesnakes and leopard lizards.  Dr. Taylor is pursuing some fascinating lines of research and her passion for her work comes shining through.  Now this episode comes with some homework – I want you all to read "Squirrels vs Rattlesnakes", an article Dr. Taylor posted to medium.com just a few days ago.  You'll be glad you did!
We also talked about her Rattlesnake Beauty Pageant Calendar project – I know many of you will be interested, and 100% of the proceeds from sales of this calendar will benefit Advocates for Snake Preservation.  Dr. Taylor sent out a call for high-quality photos of our buzzy pals, and when the herp world responded, she chose the best of the best for this calendar.  Check it out!   I pre-ordered mine today.  You can also follow Emily on FaceBook, Twitter, and Instagram – she's "@snakeymama" on TW and IG.  The cartoon image of Emily featured here is her Twitter avatar, and was rendered by Ethan Kocak, who also did the artwork for this show!  He does good work.
Thanks so much for coming on the show, Emily, I enjoyed our conversation and my brain is still in high gear thinking about some of the things we talked about!
Thanks for listening, everyone!  The show email is somuchpingle@gmail.com, and there's also a So Much Pingle group on Facebook, for discussion, comments, feedback, suggestions, robot burrow-cams, herp confessions, tips for herping better, etc.
Stay tuned for more episodes! And don't forget to herp better!
-Mike