Podcast: Play in new window | Download (Duration: 1:46:01 — 97.1MB) | Embed
Subscribe: Apple Podcasts | Google Podcasts | Email | RSS | More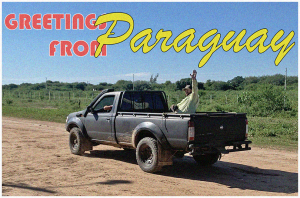 Hello everyone and welcome to Episode Forty One!  It is the Memorial Day weekend here in the United States, and this weekend also marks the one year anniversary for the So Much Pingle podcast!  And that makes this episode the last of Season One!  Who knows where Season Two will take us?  It's a mystery to me too.
Patrons!  I want to take the time to thank all of the folks who help to support the show, either through Patreon or other means – I can't tell you how much I appreciate your generosity.  You really do keep this thing rolling.
I also want to thank all of my guests!  So many folks to thank for agreeing to come on the show and talk with me, it's been a real pleasure talking with each and every one of you.  And also appreciate all of the folks who have taken the time to give me feedback about the show, and suggestions for topics and future guests.  Very important to me and to the show.
This episode comes to you from Paraguay, more precisely from the airport Holiday Inn in downtown Asunción, at the end of a difficult and challenging herp expedition.  I sat down with Devon, Tim, Jake, Dermot, Matt, and our new friend Jose to break down the experience, and thanks to all of those folks for their participation.  And I want to give a shout-out to Josh, Becca, and Rachel, we missed you!
Thanks for listening everyone!  And as always, please keep the comments and suggestions coming, and please take time to rate the show on your podcast platform! The show email is somuchpingle@gmail.com, and there's also a So Much Pingle group on Facebook, for discussion, comments, feedback, suggestions, herp confessions, the correct lyrics for La Bamba, tips for herping better, etc.
Cheers!  Mike