Podcast: Play in new window | Download (Duration: 1:11:31 — 65.5MB) | Embed
Subscribe: Apple Podcasts | Google Podcasts | Email | RSS | More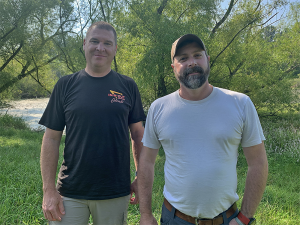 Hello everyone and welcome to Episode Forty Six!  I hope you all remain safe and healthy out there. It's the dog days of summer here at So Much Pingle world headquarters and the afternoons are plenty hot and humid. The flower garden still looks pretty good, but the tomato plants are scraggly and tired. But in my general area it's also the time of year when female copperheads and rattlesnakes are close to giving birth. I got to see a couple gravid timber rattlesnakes last weekend while out with some friends, and the snakes looked ready to pop and I expect they will do so in just a few short weeks. And of course when gravid snakes are encountered, I prefer just to hang back and observe them without any real disturbance, just let them do their thing and I'm grateful just to see them.
SMP Patrons!  I want to thank our latest Patreon member, Benjamin Genter!  Thank you so much for supporting the show, Ben!  And thanks as always to all of the folks who help keep the show going. And folks, if you like the show, please consider supporting it via the So Much Pingle Patreon page. You can also support the show via one-time contributions via PayPal or Venmo (please contact me via email to somuchpingle@gmail.com).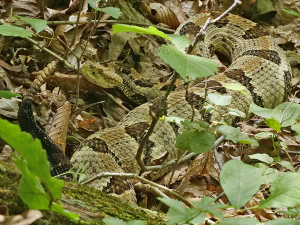 This week's episode features a conversation with Joe Ehrenberger, and while the main thrust of the interview concerns the venomous snake training that Joe provides to first responders and other professionals, we talk about much, much more. Joe and I have been friends for quite a while, and we've shared some cool adventures over the years, including trips to Mexico and Cuba. Joe and his wife Kelly are new parents to a little cutie bug named Emma, and they are quite busy as you might imagine, so I was happy to get a little chunk of time with Joe for this interview. Joe has environmental consulting company out in the Denver area, and we talked about some of the projects the company is involved with, including one in particular. And there is a bonus guest appearance by Matt Cage, friend of the show and my Peruvian herping buddy. Matt works with Joe doing venomous snake training modules and so we're getting two perspectives on that important work.
Thanks Joe and Matt for coming on the show!  And thanks for listening everyone!  And as always, please keep the comments and suggestions coming, and please take time to rate the show on your podcast platform! The show email is somuchpingle@gmail.com, and there's also a So Much Pingle group on Facebook, for discussion, comments, feedback, suggestions, herp confessions, the best gloves for wrangling caterpillars, tips for herping better, etc.
Cheers!  Mike