Podcast: Play in new window | Download (Duration: 1:48:14 — 99.1MB) | Embed
Subscribe: Apple Podcasts | Google Podcasts | Email | RSS | More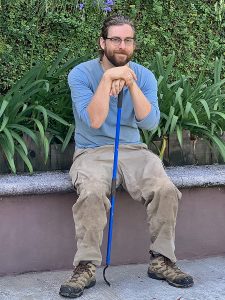 Hello everyone and welcome to Episode Forty Seven!  I hope you all remain safe and healthy out there.  I'm back in SMP World Headquarters after a brief hiatus (AKA herping) in Mexico of all places.  I went down to Baja California with a group of folks and we dipped all the way down to the northern portions of Baja Sur, and I can now claim to have traveled every inch of Mexico's highway one. I'm thinking there should be a patch or a merit badge for that. So a couple thousand miles in a little Chevy Spark and here's a shout-out to Jake Scott for being an excellent companion in that tiny car's close quarters. One step above a clown car and yet it only held two clowns and their luggage.
PATRONS:  I want to thank all of the show's patrons who contribute to keep this show rolling.  It goes without saying that I appreciate each and every one of you.  And here together for the first time is a list of all the show's supoorters to date: Justin Michels, Jason Jones of Herp MX, Smetlogik AKA Rob Kreutzer, Ryan Borgmann, Joshua Wallace, Jill Rials, Marty Whalin, Chris Smith, Dr. Emily Taylor, John Burris, Kamil Scepanski, Brandon Kong, Issac Chellman, Dr James van Dyke, Brandon Ballard, Mike Rochford, Josef Thompson, Dr. Alex Krohn, Matt Ratcliffe, Jeroen Speybroek, Bryan Hughes, Brandon Bourassa, Josh Holbrook, James McGhee, Michael Moffat, Andy O'Connor, Jake Scott, Deb Krohn, Duane McDermott, John Sullivan, Josh Emms, Justin Elden, Matt Cage, Patrick Connolly, Chris McMartin, Michael Cravenss, Ana Ware, Tim Warfel, David Burkart, Adam Cooner, Dr. Bill Peterman, Cynthia Samake, Paul-Erik Bakland, William Bone, Jeremiah Easter, Richard Legere, Tom Eles, Jeremy Schumacher, Neill Jones, Alec Gordon, Martin Habecker, Daniel Dye, Clint Henke, Ross Maynard, Nick Sobel, Moses Michelsohn, Myles Masterson, and Ben Genter. Now THAT is quite a list, and some of the coolest people I know. Thank you all.
Andrew DuBois is our featured guest for this episode.  Andrew and I have been friends for a number of years and we've been to a number of amazing herp spots across the planet in that time.  Andrew is a senior natural resources specialist (and a wildlife ecologist) with Jefferson County Open Space in Colorado and part of our conversation centered on the work he does there with leopard frogs, prairie rattlesnakes, and other interesting critters.  Microphone or not, I enjoy talking to Andrew, he is a deep thinker, and I always come away from our conversations having learned something new or seeing something from a different perspective.  Aside from collecting data and managing the herps and other flora and fauna that live on the 55K acres across JCOS, Andrew and other colleagues also engage with the general public who recreate on these lands, and I've included some related links, including Jefferson County Open Space Instagram, Twitter, and Facebook.  Andrew also took part in a rattlesnake education video produced by JCOS which provides an excellent overview of the single species of rattlesnake that can be found within JCOS, how to tell it apart from harmless snakes, and where and under what conditions rattlesnakes might be encountered.  Very useful for Coloradans who may encounter snakes within JCOS.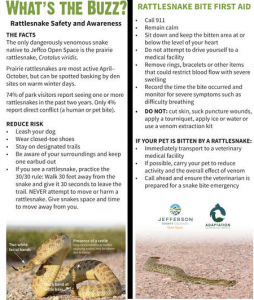 As always I enjoyed talking with Andrew, not only about the work he's engaged in, but also about herpetofauna and herping as well.  You can find Andrew on Instagram and Twitter, his email is adubois@jeffco.us and his professional profile is on Weebly.
Thanks for coming on the show again, Andrew! And thanks for listening everyone!  And as always, please keep the comments and suggestions coming, and please take time to rate the show on your podcast platform! The show email is somuchpingle@gmail.com, and there's also a So Much Pingle group on Facebook, for discussion, comments, feedback, suggestions, herp confessions, tips for herping better, etc.
Cheers!  Mike