Podcast: Play in new window | Download (Duration: 1:08:27 — 62.7MB) | Embed
Subscribe: Apple Podcasts | Google Podcasts | Email | RSS | More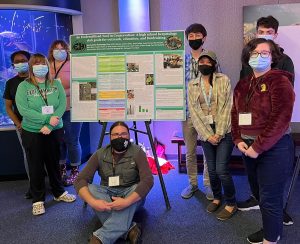 Hello everyone and welcome to Episode Fifty Four!  I hope all of you remain safe and healthy out there, and I wish you the best of this holiday season and a Happy New Year.  I'm putting this together on New Year's Eve, so this is the last show of the year. 2022 is looking good, and just to give you an update I have a couple recorded episodes in the edit process, and a half dozen interviews that I classify as "agreed to but not yet scheduled", so January looks to be a busy month. And I'm hoping to record more episodes from Peru when I return there in a few weeks. And of course, I'm just looking forward to getting back to Peru after almost a two-year hiatus.
Now before we get to the show, I want to take a minute to thank all of the show's patrons, including our newest Patreon supporter, Kam Delahoz. Thank you, Kam!  Much appreciated!  And thanks as always to all of the folks who help keep the show going and to reach fifty-plus episodes!. To others in the listening audience, if you like the show, please consider supporting it via the So Much Pingle Patreon page. You can also support the show via one-time contributions via PayPal or Venmo (please contact me via email to somuchpingle@gmail.com).
One more thank you to all of the folks who have reached out to me about the show – I appreciate your comments and suggestions, and your ideas for guests, and so forth.  Feedback is important and it keeps me from feeling like I'm operating in a giant bubble.  Feel free to drop me an email.
Our guest this week is Paul-Erik Bakland.  Paul-Erik teaches high school in the Chattanooga Tennessee area, and he has a master's degree in the biological sciences from the University of Tennessee at Chattanooga. So Paul-Erik and I are friends on social media and we know each other a little bit, and I happened to see a post he made about the herpetology club that he started at the high school where he teaches.  I knew I wanted to hear more about the Herpetology Club, and of course we talked about other things as well.
Thanks for coming on the show, Paul-Erik, and thanks for listening everyone! And as always, please keep the comments and suggestions coming, and please take time to rate the show on your podcast platform! The show email is somuchpingle@gmail.com, and there's also a So Much Pingle group on Facebook, for discussion, comments, feedback, suggestions, herp confessions, the optimal number of strings on a banjo, tips for herping better, etc.
Cheers! Mike