Podcast: Play in new window | Download (Duration: 1:52:14 — 102.8MB) | Embed
Subscribe: Apple Podcasts | Google Podcasts | Email | RSS | More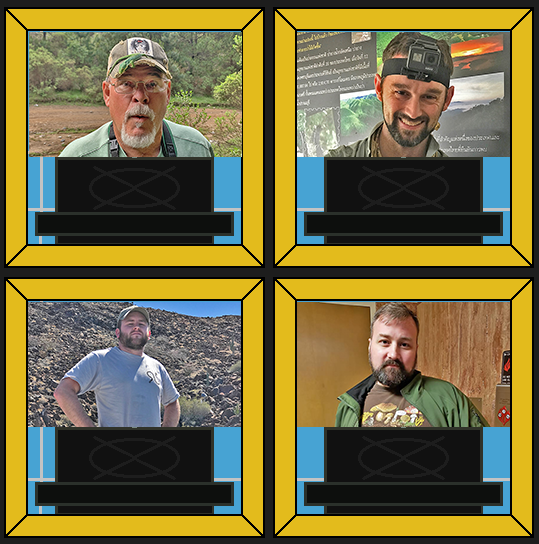 Hello everyone and welcome to Episode Fifty Five!  I hope all of you remain safe and healthy out there as we move into the new year.  Here 's the first episode of 2022 and I'm squeezing it in before I leave for Peru later this week.  I'm looking forward to returning to the rainforest after a two-year hiatus, and of course I will be recording some interviews while I'm down there.
Now before we get to the show, I want to take a minute to thank all of the show's patrons!  I appreciate all of the folks who help keep the show going and to reach fifty-plus episodes!. To others in the listening audience, if you like the show, please consider supporting it via the So Much Pingle Patreon page. You can also support the show via one-time contributions via PayPal or Venmo (please contact me via email to somuchpingle@gmail.com).
For this week's show I am joined by Justin Michels, Andy O'Connor, and Joshua Wallace for a free-floating, open format discussion – something a little different. I didn't have any agenda for this discussion, and really I didn't want one going in, so I didn't know what we would be talking about.  Kind of a different format for the show and I had to edit a bit for continuity and for people talking over each other, and to remove a few expletives.  Just a few.
Thanks to Josh, Andy, and Justin for coming on the show, and thanks for listening everyone!  Also, Hollywood Squares frame courtesy of 'FromEquestria2LA'. And as always, please keep the comments and suggestions coming, and please take time to rate the show on your podcast platform! The show email is somuchpingle@gmail.com, and there's also a So Much Pingle group on Facebook, for discussion, comments, feedback, suggestions, herp confessions, monkey horror stories, tips for herping better, etc.
Cheers! Mike