Podcast: Play in new window | Download (Duration: 1:26:11 — 78.9MB) | Embed
Subscribe: Apple Podcasts | Google Podcasts | Email | RSS | More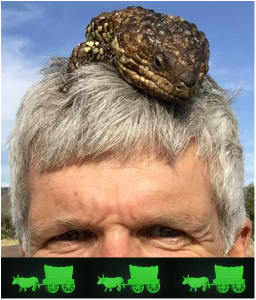 Hello everyone and welcome to Episode Fifty Six!  I hope all of you remain safe and healthy out there.  It's Super Bowl Sunday, and I'm back in the US after a couple weeks of herping in Peru.  It was great to get back to the rain forest after a two year absence.  Our group had a great time and we saw some cool amphibians and reptiles, despite a rather dry start to the rainy season.
Now before we get to the show, I want to take a minute to thank all of the show's patrons!  I appreciate all of the folks who help keep the show going and to reach fifty-plus episodes!. To others in the listening audience, if you like the show, please consider supporting it via the So Much Pingle Patreon page. You can also support the show via one-time contributions via PayPal or Venmo (please contact me via email to somuchpingle@gmail.com).
This week's show features my long-time friend, John Sullivan.  John and I go way back to the mid nineteen nineties, when the internet was still new and shiny and we were pioneers of a sort. We were among a small group of early adopters when the world wide web was actually called the world wide web, and it was fun to talk with John about those days, and about the many places he's traveled to in search of herps.  John's one of the OG internet herpers, and his trip reports and herp photos from around the world can be found at WildHerps.com, be sure to check it out!  John has also posted on the original Field Herp Forum in the past, and for a good example, here's his Thorny Devil Dreaming post – enjoy!
Thanks so much for coming on the show, John!  And thanks for listening, everyone!  And as always, please keep the comments and suggestions coming, and please take time to rate the show on your podcast platform! The show email is somuchpingle@gmail.com, and there's also a So Much Pingle group on Facebook, for discussion, comments, feedback, suggestions, herp confessions, shingleback hat photos, tips for herping better, etc.
Cheers! Mike