Podcast: Play in new window | Download (Duration: 1:17:52 — 71.3MB) | Embed
Subscribe: Apple Podcasts | Google Podcasts | Email | RSS | More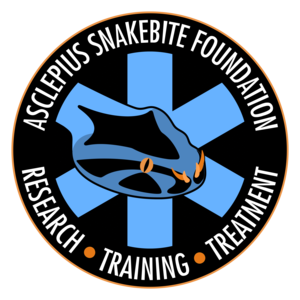 Hello everyone and welcome to Episode Fifty Nine!  I hope all of you remain safe and healthy out there.  Spring has finally sprung here in central Illinois, and we've had a nice run of warm and sunny days. My furnace isn't running and we've had the windows open, there's a nice breeze and I can hear the birds chirping as I put these notes together.
So the frog call teaser before the intro is in honor of World Frog Day, which today is, and a happy WFD to all frogs everywhere. Those calls were recorded this past Friday night here in central Illinois.  It had been raining for most of the day and into the night, so I met up with my buddy Justin Michels and we visited a few ponds over in the Illinois River country, in search of the elusive Illinois Chorus Frog, Pseudacris illinoensis.  We did not see any, but we did hear one lone male calling, which you can hear in the teaser.  And there were plenty of peepers and regular chorus frogs calling and we also observed four tiger salamanders as well.  A pretty good night.
Now before we get to the show notes portion of the show notes, I want to take a minute to thank all of the show's patrons, including our newest Patreon supporter, Will McManus. Thank you, Will!  Much appreciated!  And thanks as always to all of the folks who help keep the show going and to reach fifty-plus episodes!. To others in the listening audience, if you like the show, please consider supporting it via the So Much Pingle Patreon page. You can also support the show via one-time contributions via PayPal or Venmo (please contact me via email to somuchpingle@gmail.com).
My guests this week are two physicians, Dr. Nick Brandehoff and Dr. Jason Folt, representing the Asclepius Snakebite Foundation.  The ASF is a 501c3 non-profit organization, dedicated to reversing the outcomes of venomous snakebites, and they are currently working in a number of countries in Africa.  It seems like most of the people I talk to are giving back in some way, and Nick and Jason and the other members of ASF are giving their time and expertise in a most meaningful way.
Be sure to check out the ASF's home page – you can support this worth cause by direct donation and / or making a purchase from the ASF merch store.  Please help if you can and thanks in advance.  Also, you can follow the ASF on Facebook, and on Instagram as well.
Thank you Nick and Jason for coming on the show, and best of luck with the ASF project!  And thanks for listening everyone! And as always, please keep the comments and suggestions coming, and please take time to rate the show on your podcast platform! The show email is somuchpingle@gmail.com, and there's also a So Much Pingle group on Facebook, for discussion, comments, feedback, suggestions, herp confessions, snakes on an inclined plane, tips for herping better, etc.
Cheers! Mike