Podcast: Play in new window | Download (Duration: 1:15:07 — 68.8MB) | Embed
Subscribe: Apple Podcasts | Google Podcasts | Email | RSS | More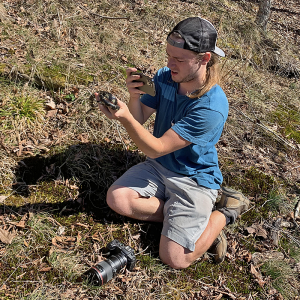 Hello everyone and welcome to Episode Sixty!  I hope all of you remain safe and healthy out there as we move into spring here in the northern hemisphere.
As always I want to thank all of the patrons of the show – I appreciate your support, there are expenses associated with every entertainment channel, and you really do keep things rolling along.  And if you are listening and would like to kick in a few bucks and become a patron of the show, you can do that easy-peasy via Patreon, just go to patreon dot com slash somuchpingle and somuchpingle is all one word.  You can also make one-time contributions via PayPal or Venmo, just drop me an email to somuchpingle at gmail dot com for more details.
I have another related request – if you enjoy the show, please take a minute to leave a rating on whatever podcatcher you use, and if you have a couple minutes please consider posting a review.  Both of those actions go a long way to promote the show and to help new people discover So Much Pingle.  And for those of you who have done these things already, thank you very much.
Thanks to the folks who have responded to my request for weird/unusual/spooky stories from the field, and I still need a few more so if you're sitting on something like that, please get in touch.  And as you've heard in the intro for this episode, we'll be scheduling an AMA show for the near future, so if you have questions for the host of the show please send them in via the show email which is somuchpingle@gmail.com.  Thanks in advance!
This week's guest is Noah Fields, the host of the popular NKF Herping channel on YouTube, where he has built up quite a following with his content, which takes viewers along into the field in search of amphibians and reptiles..  Noah is someone I've been wanting to talk with since the show's beginning, and after a fun day in the field near Atlanta, Georgia, we sat down at a picnic table and recorded the interview.  I also got to make a guest appearance in one of Noah's videos and that was a lot of fun.  In addition to NKF Herping, Noah is also on Facebook, Instagram, and Twitter.
Thanks for coming on the show, Noah!  So much fun.  And thanks for listening everyone! And as always, please keep the comments and suggestions coming, and please take time to rate the show on your podcast platform! The show email is somuchpingle@gmail.com, and there's also a So Much Pingle group on Facebook, for discussion, comments, feedback, suggestions, herp confessions, tips for herping better, etc.
Cheers! Mike