Podcast: Play in new window | Download (Duration: 1:01:50 — 56.6MB) | Embed
Subscribe: Apple Podcasts | Google Podcasts | Email | RSS | More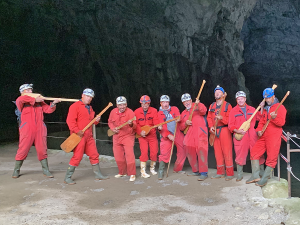 Hello everyone and welcome to Episode Sixty Four!  I hope all of you remain safe and healthy out there as we roll into June. First up I want to give a shoutout to the Minnesota Herpetological Society for inviting me to speak at their first in-person meeting since pre-Covid.  I made a rocket run up to Minneapolis St. Paul on Friday and back on Saturday, and I talked about The Field Herping Guide, the Pingleton/Holbrook collaboration project, and also, this show and how it got started.  It's a great herp society and they once again made me feel welcome, so thanks again to all the folks in the MHS.
As always, I want to thank all of the patrons of the show – we would not be kicking off a third season without you and I appreciate your support.   To others in the listening audience, if you like the show, please consider supporting it via the So Much Pingle Patreon page. You can also support the show via one-time contributions via PayPal or Venmo (please contact me via email to somuchpingle@gmail.com).
HERPETOLOGY SUMMER CAMP!  Coming up this summer! Through their Compass Summer Experience program, Montreat College is hosting their annual Herpetology Summer Camp for high school students, from June 19th thru the 24th, with an option for an additional week thru July 1st.  The camp is hosted by Professor Josh Holbrook, and students will experience amphibians and reptiles through a blend of classroom and field sessions.  For more information and to register, see the Herpetology Summer Experience page.
This week's show is a discussion of a recent field herping trip to Greece, Hungary, and Slovenia.  I set up a microphone in our AirBNB suite at the end of the trip, in order to get everyone's impressions of the trip.  Special thanks to John Burris, Matt Cage, Bryan Hughes, Pat Kain, Chris MacDonald, Jeff Martineau, Erik McCormick, Anniek Tump, Gerrit Verspui, and Tim Warfel.
And thanks for listening everyone! And as always, please keep the comments and suggestions coming, and please take time to rate the show on your podcast platform! The show email is somuchpingle@gmail.com, and there's also a So Much Pingle group on Facebook, for discussion, comments, feedback, suggestions, herp confessions, herping tips for the Acropolis, tips for herping better, etc.
Cheers! Mike