Podcast: Play in new window | Download (Duration: 1:28:11 — 80.7MB) | Embed
Subscribe: Apple Podcasts | Google Podcasts | Email | RSS | More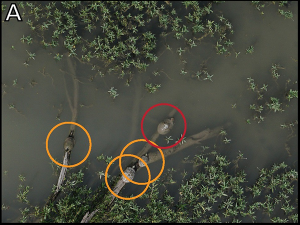 Hello everyone and welcome to Episode Sixty Three!  I hope all of you remain safe and healthy out there as we feature yet another Herp Science Sunday episode, which features aquatic turtles and drones – yay science!
As always, I want to thank all of the patrons of the show – we would not be kicking off a third season without you and I appreciate your support.   To others in the listening audience, if you like the show, please consider supporting it via the So Much Pingle Patreon page. You can also support the show via one-time contributions via PayPal or Venmo (please contact me via email to somuchpingle@gmail.com).
HERPETOLOGY SUMMER CAMP!  Coming up this summer! Through their Compass Summer Experience program, Montreat College is hosting their annual Herpetology Summer Camp for high school students, from June 19th thru the 24th, with an option for an additional week thru July 1st.  The camp is hosted by Professor Josh Holbrook, and students will experience amphibians and reptiles through a blend of classroom and field sessions.  For more information and to register, see the Herpetology Summer Experience page.
This Herp Science Sunday is a three-person conversation between me, Dr. Alex Krohn, and Dr. Drew Davis, a post-doctoral researcher at the University of Texas Rio Grande Valley.  Drew describes the details of a drone survey project along the Rio Grande drainage in south Texas, which looked for presence and numbers of the Rio Grande Cooter (Pseudemys gorzugi).  The results are published in a PLOS ONE research article entitled:
A drone-based survey for large, basking freshwater turtle species
and the authors are Amy P. Bogolin, Drew R. Davis, Richard J. Kline, and Abdullah F. Rahman. You can download the paper as a PDF from the link above, or you can contact me and I will email you a copy.
I enjoyed our conversation and was amazed at all of the logistical and bureaucratic hurdles that needed to be cleared to do this survey.  Dr. Davis is also the chief editor for the SSAR publication Herpetological Review, which we also discuss for a bit.  I should also mention that Drew is also researching the distribution and ecology of the threatened Black-spotted Newt (Notophthalmus meridionalis) in south Texas.  Did I mention he's very busy?
Thank you Drew for coming on the show, and thanks as always to Alex, who makes Herp Science Sunday possible. And thanks for listening everyone! And as always, please keep the comments and suggestions coming, and please take time to rate the show on your podcast platform! The show email is somuchpingle@gmail.com, and there's also a So Much Pingle group on Facebook, for discussion, comments, feedback, suggestions, herp confessions, drone acrobatics exercises, tips for herping better, etc.
Cheers! Mike