Podcast: Play in new window | Download (Duration: 1:07:16 — 61.6MB) | Embed
Subscribe: Apple Podcasts | Google Podcasts | Email | RSS | More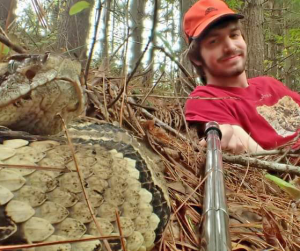 Hello everyone and welcome to Episode Seventy Three! Tomorrow is Thanksgiving here in the US and I wish everyone a good holiday.  It's good to be back in the studio again after a few weeks off.
As always, I want to say thank you to all of the show's patrons!  I'm grateful for everyone's contributions and it does keep the show rolling along. And if you're out there listening and you would like to kick in a few bucks, it's easy to do, you simply go to the So Much Pingle Patreon page. You can support the show for as little as three bucks a month – less than a fancy cup of coffee! You can also support the show via one-time contributions via PayPal or Venmo (please contact me via email to somuchpingle@gmail.com).
Our guest this week is Zach Truelock, an Indiana native who is currently doing some very important conservation work in Florida.  Zach has been involved with a number of very cool herp conservation projects over the past few years, and also a co-creator for the Life Underfoot YouTube channel.  I want to highlight a few links for Life Underfoot, some of which we talk about in the episode:
Can We Save North America's Rarest Salamander?
Spotted Salamanders In A Vernal Pool
Timber Rattlesnake Male Combat
Thanks for listening everyone! And as always, please keep the comments and suggestions coming, and please take time to rate the show on your podcast platform! The show email is somuchpingle@gmail.com, and there's also a So Much Pingle group on Facebook, for discussion, comments, feedback, suggestions, herp confessions, tips for herping better, etc.
-Mike