Podcast: Play in new window | Download (Duration: 1:15:13 — 68.9MB) | Embed
Subscribe: Apple Podcasts | Google Podcasts | Email | RSS | More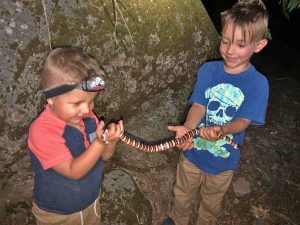 Hello everyone and welcome to Episode Seventy Five! It's the day after Christmas, and I hope you all are safe, healthy, and warm. The temperatures at my house are back into the mid-teens Fahrenheit, after a few blustery and frigid days leading up to the holiday.  I'm working to crank out a few episodes over the next week or so before I head to Peru for another visit.
I want to give a big shout-out to Dick and Patti Bartlett, the show's newest patrons.  I appreciate your one-time contribution and I really enjoyed spending a little time with you two earlier this year.  And a happy new year to you both.
And as always, I want to say thank you to all of the show's patrons!  I'm grateful for everyone's contributions and it does keep the show rolling along. And if you're out there listening and you would like to kick in a few bucks, it's easy to do, you simply go to the So Much Pingle Patreon page. You can support the show for as little as three bucks a month – less than a fancy cup of coffee! You can also support the show via one-time contributions via PayPal or Venmo (please contact me via email to somuchpingle@gmail.com).
Now let's turn our attention to the show.  I want to thank Jason Folt for suggesting this topic, leading to me talking with him, Mike Rochford, and Liz Hughes about the challenges and rewards of getting the little kiddos out there in herp land.  And of course, I have many other friends doing much the same and I was thinking about you all as well as we had this discussion, and again as I put this together.
Thanks for listening everyone! And as always, please keep the comments and suggestions coming, and please take time to rate the show on your podcast platform! The show email is somuchpingle@gmail.com, and there's also a So Much Pingle group on Facebook, for discussion, comments, feedback, suggestions, herp confessions, entertainment partitioning ideas, tips for herping better, etc.
-Mike