Podcast: Play in new window | Download (Duration: 58:14 — 53.3MB) | Embed
Subscribe: Apple Podcasts | Google Podcasts | Email | RSS | More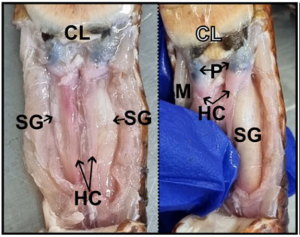 Hello everyone and welcome to Episode Seventy Six!  And I hope you all remain safe and healthy out there, and I want to wish all of you a happy, healthy, and prosperous new year.
Well it's Sunday, and New Year's Day, and that can only mean that the first episode of 2023 is a Herp Science Sunday show with Dr. Alex Krohn!  I'm happy to get one more show in before I head down to Peru in just a few days. This visit is a prolonged trip, actually two trips back-to-back, and I won't return home until almost the end of the month, which means the next SoMuchPingle episode will drop the first week of February.  But as always, I will be bringing my mobile recording gear and I should come back with more content, complete with screeching jungle birds as a backdrop.
As always, I want to say thank you to all of the show's patrons!  I'm grateful for everyone's contributions and it does keep the show rolling along. And if you're out there listening and you would like to kick in a few bucks, it's easy to do, you simply go to the So Much Pingle Patreon page. You can support the show for as little as three bucks a month – less than a fancy cup of coffee! You can also support the show via one-time contributions via PayPal or Venmo (please contact me via email to somuchpingle@gmail.com).
This edition of Herp Science Sunday centers on serpent genitalia. The paper we discuss is "First Evidence of Hemiclitores in Snakes",  published in the Proceedings of the Royal Society on 12/14/2022.  The paper should be available for download here, and as always, you can also request a copy of the PDF from me.  The co-authors are Megan J. Folwell, Kate L. Sanders, Patricia L. R. Brennan and Jenna M. Crowe-Riddell.  I believe Alex and I both got wind of it from a post made by Dr. Emily Taylor. And we nearly simultaneously decided we needed to talk to at least one of the co-authors of this paper, and soon, since so many people have been interested in the discoveries outlined in the publication.  Long story short, Alex and I had a lovely chat with co-author Megan Folwell recently, and I rushed it through the production process to have it ready for New Year's.
Thanks for listening everyone! And as always, please keep the comments and suggestions coming, and please take time to rate the show on your podcast platform! The show email is somuchpingle@gmail.com, and there's also a So Much Pingle group on Facebook, for discussion, comments, feedback, suggestions, herp confessions, entertainment partitioning ideas, tips for herping better, etc.
-Mike