Podcast: Play in new window | Download (Duration: 1:02:50 — 57.5MB) | Embed
Subscribe: Apple Podcasts | Google Podcasts | Email | RSS | More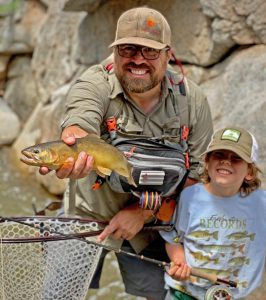 Hi everyone and welcome!  For Episode Eighteen, we travel to Arizona to talk with Michael Cravens.  Mike and I go waaaay back, and we've spent time in the field together in a number of cool places, and had a number of interesting conversations around various campfires (hence the episode title).  Mike and his wife Mary are from Missouri but have lived out in AZ for a number of years now, and it was good for me to chat with my old friend and catch up.
Along with talking herps, I also heard about Mike's work with the Arizona Wildlife Federation, and a couple of his side interests, including Hunt To Eat.  Here's a link to an article Mike wrote for HTE – "A Life Defined By Wild Places", which I think you will find interesting. I am also including a YouTube link to "Wild Game Big Mac Challenge", where Mike takes on the infamous hamburger using a pound or two of elk.  That was fun Mike!  You're a natural and it was great to see the kids in there.  And now I want an Big Elk Mac!
Mike is also involved with BackCountry Hunters and Anglers – which I didn't know much about, but I enjoyed looking through their website and there's a lot of interesting material there.  If you're a hunter or angler and you haven't already checked BHA out, take a look!.
Thanks for coming on the show, Mike!  Good to talk with you again.  And thanks for listening, everyone!  And don't forget, the podcast will be taking a two week hiatus after this episode, while I do some traveling.  In the meantime, please keep the comments and suggestions coming!  The show email is somuchpingle@gmail.com, and there's also a So Much Pingle group on Facebook, for discussion, comments, feedback, suggestions, herp confessions. game cooking, tips for herping better, etc.
Stay tuned for more episodes! And don't forget to herp better!
-Mike