Podcast: Play in new window | Download (Duration: 1:01:42 — 56.5MB) | Embed
Subscribe: Apple Podcasts | Google Podcasts | Email | RSS | More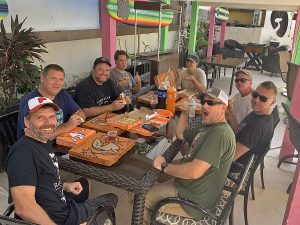 Hello everyone!  We're going to hang around south of the border for just a while longer.  Episode Twenty Two was recorded in September in Cabo San Lucas, Mexico, at the tail-end of a two week visit to Baja Sur.  Tim, Bryan, Matt, Mack, Andy, John, Pat, Shaun, Brandon and Jeni agreed to hang around the hotel for an hour or so, with the notion of having a round table discussion about herping in Mexico.  Cumulatively, this bunch has spent hundreds of days in Mexico, across many regions, and I thought it was an appropriate group to cover the subject.  Thanks to the media's focus on drug cartels, Mexico can seem like a scary place, and my goal with this round-table was to get folks more comfortable with the idea of visiting and herping there.  I can't wait until I get to go back!
We may have talked at lot about tacos, but hey, they are pretty terrific in Baja California.  Thanks to the whole gang for sitting down and making it a fun conversation!  I needed two photos to get everyone included in the round-table (pay no attention to those Little Caesar's pizza boxes).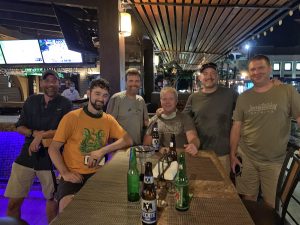 FUTURE SHOW NOTE:   My request for herp jargon is coming to an end – the window closes in two weeks!  I've got a neat little pile, but I need more!  Get those pithy phrases and clever words to me via the show email below, and we'll get a future episode together from the results!
And as always, please keep the comments and suggestions coming!  The show email is somuchpingle@gmail.com, and there's also a So Much Pingle group on Facebook, for discussion, comments, feedback, suggestions, herp confessions. shrimp taco recipes, tips for herping better, etc.
Stay tuned for more episodes! And don't forget to herp better!
-Mike