Podcast: Play in new window | Download (Duration: 1:30:41 — 83.0MB) | Embed
Subscribe: Apple Podcasts | Google Podcasts | Email | RSS | More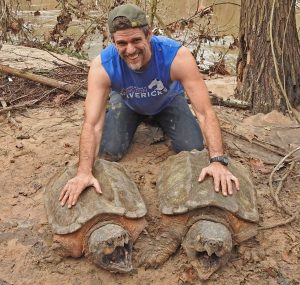 Hello everyone and welcome to Episode Twenty Three!  I like turtles, you like turtles, we all like turtles, so I'm very happy to have Carl Franklin on the show to talk about – turtles.  There's Carl in the photo with a double-handful of Alligator Snappers. Carl is a very busy person, with an impressive list of accomplishments to date, and along with talking about turtles, we also cover a number of other topics – including flying turtles, weaponized turtles, and worm lizards.  And who doesn't like worm lizards?  It's been a long while since I spoke with Carl, so I was happy to sit down with him for ninety minutes and do some catching up, and I hope you all enjoy our conversation as well.  It was so much fun for me.
And folks, be sure to check out the Texas Turtles website, and if you can, get yourself a cool tshirt and help out Texas Turtles and of course, Texas turtles.  Conservation, research, and outreach, y'all.
Also – if you're interested in worm lizards and amphisbaenians in general, check out WormLizard.org for more information.  I've managed to see a few different types over the years and I find them fascinating.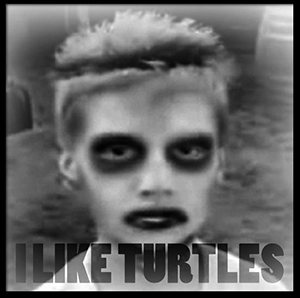 FUTURE SHOW NOTE:   My request for herp jargon is coming to an end – the window closes in one week!  I've got a neat little pile, but I need more!  Get those pithy phrases and clever words to me via the show email below, and we'll get a future episode together from the results!
And as always, please keep the comments and suggestions coming!  The show email is somuchpingle@gmail.com, and there's also a So Much Pingle group on Facebook, for discussion, comments, feedback, suggestions, herp confessions, flying turtles, tips for herping better, etc.
Stay tuned for more episodes! And don't forget to herp better!
-Mike