Podcast: Play in new window | Download (Duration: 1:47:21 — 98.3MB) | Embed
Subscribe: Apple Podcasts | Google Podcasts | Email | RSS | More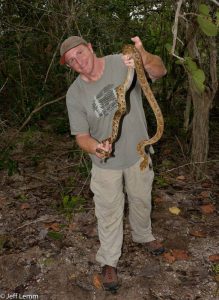 Hello everyone and welcome to Episode Twenty Nine!  I hope you all remain safe and healthy as we make our way into 2021.  I took a few weeks off over the holidays to rest and recharge, but I also recorded some interviews, including this episode.
PATREONERS!  Here's a shout-out to new Patreon contributors to the show since the last episode:  Josh Emms, Matt Cage, Patrick Connally, Chris McMartin, and Justin Elden. Thank you all so much for supporting the show! I really appreciate it. To others in the listening audience, if you like the show, please consider supporting it via the So Much Pingle Patreon page. And thanks in advance!
Our guest for this week's episode is Jeff Lemm, a zoo-based herpetologist/researcher based in southern California.  Jeff has been involved with many research and conservation projects in various places around the planet, and I enjoyed talking with him about some of that.  Jeff has also been the author of several excellent book projects – he is the author of the Field Guide to Amphibians and Reptiles of the San Diego Region (part of the California Natural History Guides series) in 2008.  Living in the San Diego region, Jeff was a natural for putting this guide together (and let me tell you, writing field guides is a labor of love, emphasis on labor).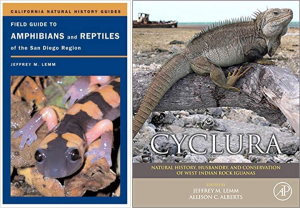 Jeff has also been heavily involved in research and conservation efforts for West Indian rock iguanas (genus Cyclura), and consequently he is a coauthor of Cyclura: Natural History, Husbandry, and Conservation of West Indian Rock Iguanas.
Jeff has also spent a considerable amount of time in Australia, which we discuss in our conversation.  We also talked about his role as a principal architect of the North American Field Herping Association (NAFHA).  I hope you enjoy our conversation, I sure did!
So Happy New Year folks, and let's stay safe and healthy!  Thanks again to all my Patreoners, and folks, if you haven't done so yet, please take the time to rate this podcast on whatever platform you use – that goes a long way to support the show and spread the good word.
And as always, please keep the comments and suggestions coming!  The show email is somuchpingle@gmail.com, and there's also a So Much Pingle group on Facebook, for discussion, comments, feedback, suggestions, herp confessions, favorite Croc Hunter episodes, tips for herping better, etc.