Podcast: Play in new window | Download (Duration: 1:26:35 — 79.3MB) | Embed
Subscribe: Apple Podcasts | Google Podcasts | Email | RSS | More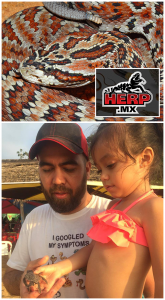 Hello everyone and welcome to Episode Thirty Five!  Apologies for the delay, thanks for your patience, and much warmth and good wishes to everyone.
PATREONERS!  Here's a shout-out to new Patreon contributors to the show since the last episode:  William Bone!  Thank you William!   And thanks so much to all of my Patreoners for supporting the show! I really appreciate it. To others in the listening audience, if you like the show, please consider supporting it via the So Much Pingle Patreon page. And thanks in advance!  One More Important Thing:  If you haven't done so already, please take a moment and rate the show on your podcast platform – it really helps folks to find the show.
Our guest this week is Jason Jones, one of the cofounders of the HerpMX project.  I'm so grateful to Jason for coming on the show, as HerpMX is a favorite thing of mine, and for many other people as well.  It's hard to find anyone out there in the herp community who hasn't heard of Herp MX, and indeed this group has a tremendous following on social media, and for good reason. And if you go to the project's website, which is simply herpmx, you can dive deep into herp adventure, species quests, scientific knowledge, and herp conservation in Mexico. If I sound like a fanboy it's because I am one. I love back story – I love the deep details behind amphibians and reptiles, and Jason Jones and the rest of the HerpMX crew do a great job of providing depth and detail.  You can follow HerpMX on Facebook, and the project is also on Instagram and Twitter.
Thank you Jason, and thanks to the entire HerpMX crew for all of the great work!
And as always, please keep the comments and suggestions coming, and please take time to rate the show on your podcast platform! The show email is somuchpingle@gmail.com, and there's also a So Much Pingle group on Facebook, for discussion, comments, feedback, suggestions, herp confessions, tips for herping better, etc.
Cheers!  Mike