Podcast: Play in new window | Download (Duration: 1:53:06 — 103.6MB) | Embed
Subscribe: Apple Podcasts | Google Podcasts | Email | RSS | More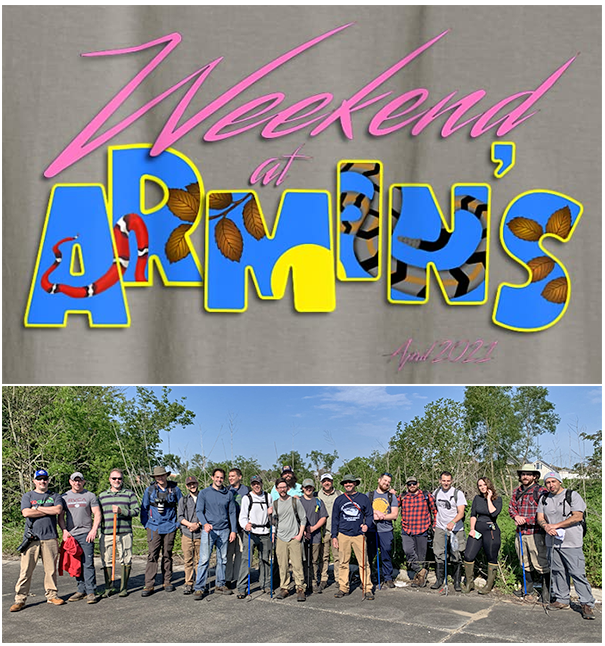 Hello everyone and welcome to Episode Thirty Eight of the SMP show!  I hope you all remain safe and healthy, and it's great to be back after a few weeks off.  I was not idle during that time, I was out in the field for 21 days, and I recorded material for several shows during that time, including this one.
PATREONERS!  Here's a shout-out to new supporters Jeremy Schumacher, Neill Jones, and Alec Gordon!  Thank you so much for supporting the show, and thanks as always to all of the folks who help keep the show going. To others in the listening audience, if you like the show, please consider supporting it via the So Much Pingle Patreon page. You can also support the show via one-time contributions via PayPal or Venmo (please contact me via email to somuchpingle@gmail.com).
Weekend at Armin's was just that – an opportunity to walk around a large group of field herpers and get some stories from them, while enjoying some fantastic jambalaya and adult beverages.  Thanks once again to everyone who participated – I always appreciate it!
And as always, please keep the comments and suggestions coming, and please take time to rate the show on your podcast platform! The show email is somuchpingle@gmail.com, and there's also a So Much Pingle group on Facebook, for discussion, comments, feedback, suggestions, herp confessions, Yaqui origin stories, tips for herping better, etc.
Cheers!  Mike