Podcast: Play in new window | Download (Duration: 1:21:39 — 74.8MB) | Embed
Subscribe: Apple Podcasts | Google Podcasts | Email | RSS | More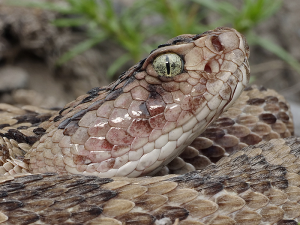 Hello everyone and welcome to Episode Forty Nine!  Things are good here in central Illinois, and I hope you all remain safe and healthy out there. Here we go with another midweek episode because once again I will be out and about this weekend. A lot of folks say that May is THE month for finding amphibians and reptiles, here in the Northern Hemisphere. But I have to say that I am nearly as busy in October as I am in May, and I see herps in comparable numbers. So I have a big block of away-time coming up in mid-October so I will be working in new episodes as I can. And as always, I will be bringing my mobile recording rig on my journeys in order to talk with people, because those opportunities are too good to pass up. And I'm looking forward to some long hikes on warm October afternoons, and cool nights around a campfire. And I'm looking forward to seeing some old friends and maybe making some new ones.
Patrons!  Thanks as always to all of the folks who help keep the show going. To others in the listening audience, if you like the show, please consider supporting it via the So Much Pingle Patreon page. You can also support the show via one-time contributions via PayPal or Venmo (please contact me via email to somuchpingle@gmail.com).
So this week's show features another one of those rambling around-the-room discussions that I occasionally capture. And one was recorded this past June, in Mexico City. To be more precise, in a hotel next to the airport in Mexico City, and I had to do some fancy filtering to remove most of the sounds of jet engines taking off and landing. This was at the tail end of a herping adventure in Puebla and Veracruz, mostly Veracruz, and about half of our group had already flown home and the rest of us were waiting our turns. This was a long trip, two full weeks plus travel days, and everyone was very tired when I turned on the recorder. So you can tell from the show's opening minutes that the energy level in the room was lower than low, but as the discussion progressed you can hear folks getting a little more animated about the subject material and their brains were getting fully engaged, just proving that many of us are never too tired to talk about rattlesnakes.
I want to thank Mack, Andy, John, Bryan, Tim, Armin, Andrew, Pat, and Max for pulling themselves up on one elbow and joining in the discussion.  And as always, thanks for listening everyone!  Please keep the comments and suggestions coming, and please take time to rate the show on your podcast platform! The show email is somuchpingle@gmail.com, and there's also a So Much Pingle group on Facebook, for discussion, comments, feedback, suggestions, herp confessions, tips for herping better, etc.
Cheers!  Mike