Podcast: Play in new window | Download (Duration: 1:09:13 — 63.4MB) | Embed
Subscribe: Apple Podcasts | Google Podcasts | Email | RSS | More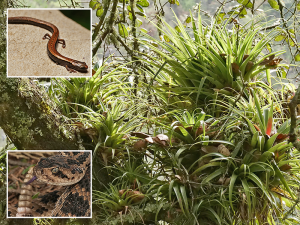 Hello everyone, I hope you all remain safe and healthy out there, and welcome to Episode Fifty!  Yay!  It feels good to make it to half-a-hundred shows.  It's a nice milestone to reach!.  And this episode features another installment of Herp Science Sunday with Dr. Alex Krohn, and I'm very excited about that and I hope you are too.
Patrons!  I want to give a shout-out to Peter Berg for his one-time contribution.  Thanks Pete!  And thanks as always to all of the folks who help keep the show going and to reach fifty episodes!. To others in the listening audience, if you like the show, please consider supporting it via the So Much Pingle Patreon page. You can also support the show via one-time contributions via PayPal or Venmo (please contact me via email to somuchpingle@gmail.com).
I'm excited to put out another installment of Herp Science Sunday, as I received some encouraging feedback and comments about the first show Alex and I did.  Plus I just enjoy talking to Alex, his enthusiasm is contagious and I love hearing his perspective on all things herpetological.  We will be talking once again about two different papers, but the conversation also veers off on an unexpected and totally cool tangent and I will attempt to tie it all up in a neat and tidy package in the epilog after our conversation.
First paper up for discussion:
Bromeliad Sampling: A Passive Technique for Arboreal Amphibians across Ecosystems in the Neotropics
Yonatan Aguilar-Cruz, Marıa de los Angeles Arenas-Cruz, Leticia M. Ochoa-Ochoa, and Gerhard Zotz
Ichthyology & Herpetology 109, No. 1, 2021, 211–218
Second paper:
Frequency modulation of rattlesnake acoustic display affects acoustic distance perception in humans
Michael Forsthofer, Michael Schutte, Harald Luksch, Tobias Kohl, Lutz Wiegrebe, Boris P. Chagnaud
Current Biology 31, 1–6, October 11 2021
For this rattlesnake acoustics paper, be sure to check out the associated YouTube video that provides insight into how the experiments were run.
Bonus paper!
Homoplasy: The Result of Natural Selection, or Evidence of Design Limitations?
David B. Wake
The American Naturalist, Vol. 138, No. 3 (Sep., 1991), pp. 543-567
(see page 560 for miniaturization discussion)
You can get all three papers from the SciHub repository, or you can drop me an email and I will send you a PDF.
And as always, thanks for listening everyone!  Please keep the comments and suggestions coming, and please take time to rate the show on your podcast platform! The show email is somuchpingle@gmail.com, and there's also a So Much Pingle group on Facebook, for discussion, comments, feedback, suggestions, how to see your own genome using this one weird trick, herp confessions, tips for herping better, etc.
Cheers!  Mike