Podcast: Play in new window | Download (Duration: 1:26:06 — 78.8MB) | Embed
Subscribe: Apple Podcasts | Google Podcasts | Email | RSS | More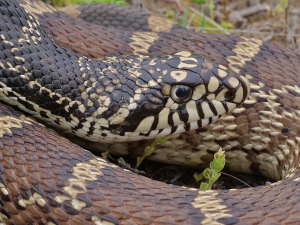 Hello everyone and welcome to Episode Seventy!  It's nearly October and I hope all of you remain safe and healthy out there. It's good to be talking with you all again after a bit of a gap – I had a lot on my plate for the past few weeks.  You're probably thinking that an old retired guy ought to have plenty of free time, and usually that is true enough.  But I recently started doing some half-time consulting work for my old department at the university, and I'll be working there for just a few months or so.  A temporary thing, I have no desire to rekindle a career.  So thanks for your patience while I worked all of that out and got started.
As always, a big thank you to all of the show's supporters – there are costs associated with running any entertainment channel and I am grateful to all of you for keeping this little boat afloat.  And if you're out there listening and you would like to kick in a few bucks, it's easy to do, you simply go to the So Much Pingle Patreon page. You can support the show for as little as three bucks a month – less than a fancy cup of coffee! You can also support the show via one-time contributions via PayPal or Venmo (please contact me via email to somuchpingle@gmail.com).
Here we go with another panel discussion show!  I haven't done one in a while, and I came up with the notion of getting a group together to talk about herping in my home state.  Jeremy Schumacher and Justin Michels return to the microphone for this, and I'm happy that Joey Cavataio agreed to join us, so we've got representation from the north, south, east, and west corners of the state.
Thanks Jeremy, Justin and Joey – it was fun chatting with the three of you.  And thanks for listening everyone! And as always, please keep the comments and suggestions coming, and please take time to rate the show on your podcast platform! The show email is somuchpingle@gmail.com, and there's also a So Much Pingle group on Facebook, for discussion, comments, feedback, suggestions, herp confessions, dolomite prairies near you, tips for herping better, etc.
Cheers! Mike