Podcast: Play in new window | Download (Duration: 1:35:12 — 87.2MB) | Embed
Subscribe: Apple Podcasts | Google Podcasts | Email | RSS | More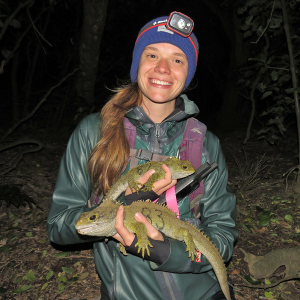 Hello everyone and welcome to Episode Seventy One!  Here it is, mid-October and the fall rains are soaking us here at SMP world headquarters.
As always, I want to say thank you to all of the show's patrons, including Brandon Bourassa, who came in at one Patreon level and recently went up to the next level – thank you Brandon, I appreciate that.  I also want to give a shout out to our newest patron, Christian Diederich, who made a one-time contribution via Venmo.  Thank you so much, Christian, and it was fun hearing about your recent experiences with rainbow snakes.  Christian spotted a neonate rainbow snake while driving 55 on a highway at night, which is pretty cool.  It got me thinking about my own rainbow snake sighting, which was 25 years ago and I haven't seen one since.  It was suggested that maybe I should herp better.
I took a peek at some of the show's stats this week, I don't do this often, because it's easy to obsess over numbers and guess what?  42 thousand listens to date.  I think that's an amazing number and I appreciate everyone's help in getting here.
Our show this week features a conversation with Sarah Lamar, a doctoral candidate at the Victoria University of Wellington in Wellington, New Zealand.  It's amazing to me that I can talk with someone on the other side of the planet with relatively little effort at all.  Sarah's research brings her into close contact with those amazing rhynchocephalians (see photo) and I thoroughly enjoyed our talk.
Thanks for coming on the show, Sarah!  It was so much fun.  And thanks for listening everyone! And as always, please keep the comments and suggestions coming, and please take time to rate the show on your podcast platform! The show email is somuchpingle@gmail.com, and there's also a So Much Pingle group on Facebook, for discussion, comments, feedback, suggestions, herp confessions, methods for opening your third eye, tips for herping better, etc.
Cheers! Mike